Animals: The Cure for the 2017 Blues
by Steve Jaworski
The year has been pretty topsy turvy and long-term stability isn't really certain right now. My favorite way to survive the anxiety of calculating global temperature increases are my ladies, Sergeant Elizabeth Dogworth Bennet and Princess Misha.
They're best friends.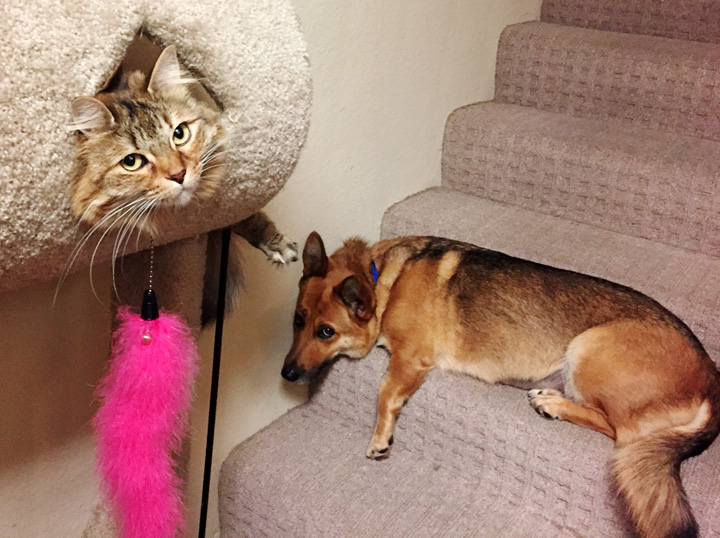 From stress and anxiety relief to heart-healthy daily walks with a creature that loves you more than anyone else, bringing an animal into your life can be just the cure for the 2017 blues.
So ask yourself: Are you a Misha person or a Lizzie person?
Misha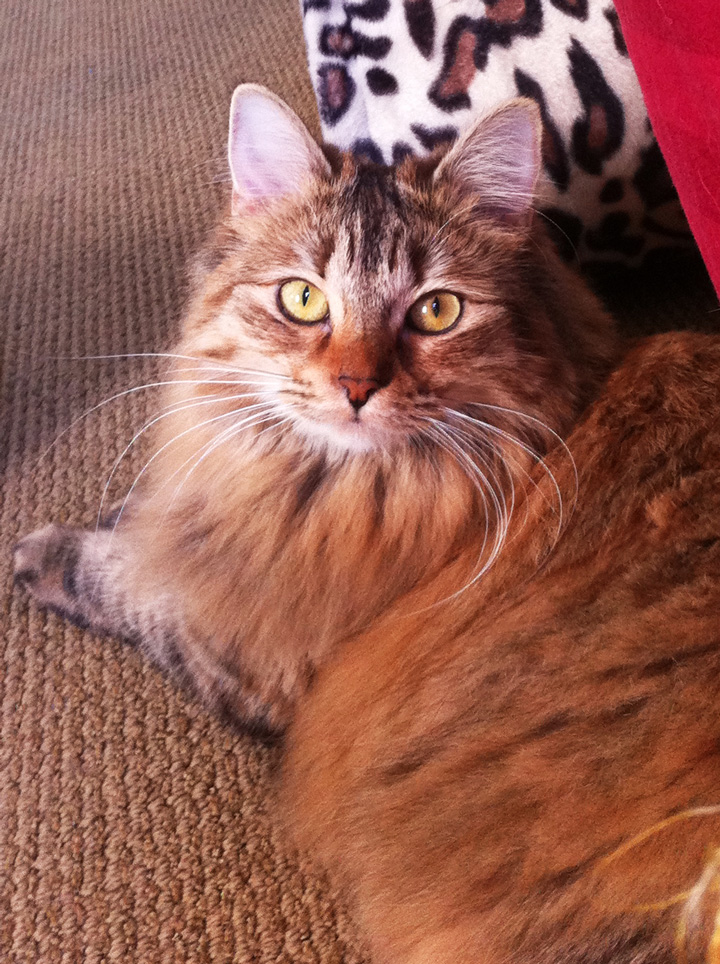 Strapped for cash or don't like to leave the house? Working yourself to the bone and feel like you can't own a pet? Pish posh!
Kitty cats will sleep through those long days at work, laze around with you on weekends and can be entertained on a shoestring budget. Literally, a shoestring. Just throw it around. They'll chase it and that piece of plastic off your water bottle for days while they ignore the expensive motorized toy you splurged on.
When I adopted Misha, I could barely afford rent and lived on a homebrew diet of budget Mac n Cheese (10 for $1 each!), ramen, and whatever else was on sale at the local supermarket.
But somehow I still found a way to spoil her. I couldn't afford an actual kitty house when I first got her, so I made her a makeshift one out of boxes.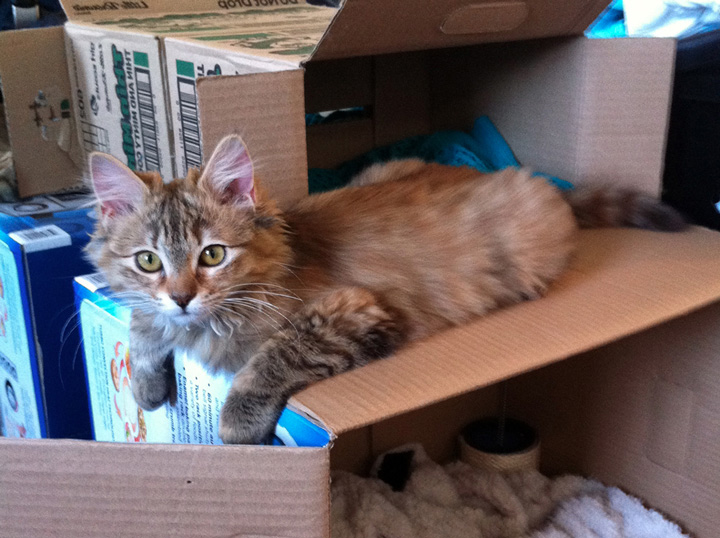 It's hard to worry about the world when you've got an uber-affectionate kitty cat purring up a storm, kneading your chest, and settling in for some hardcore cuddles.
Lizzie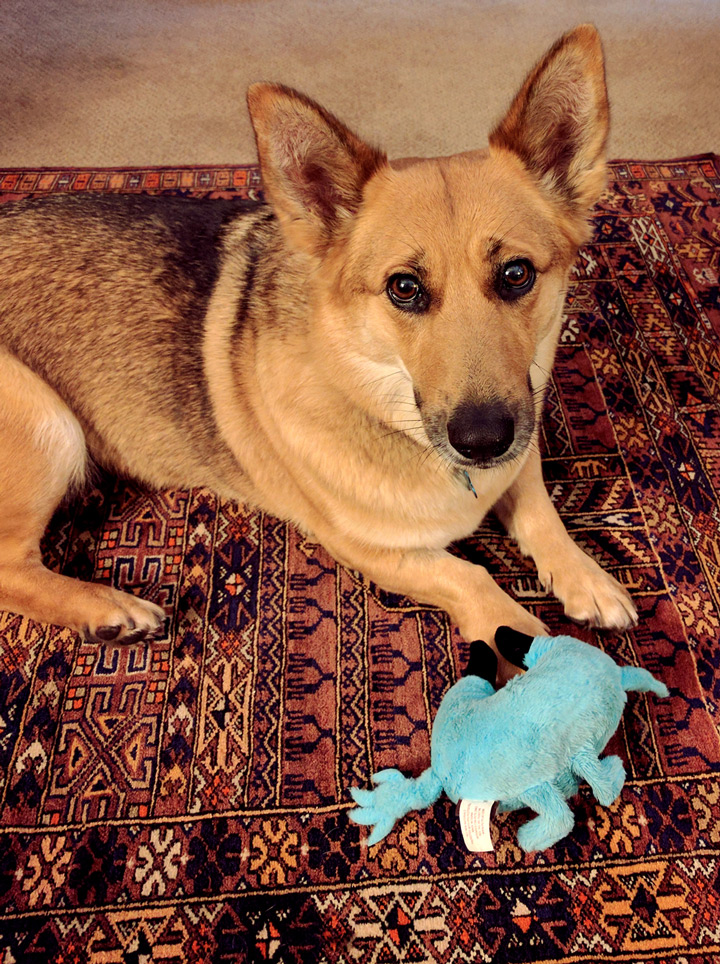 Are you getting to the point where you're thinking about children but don't want them spawned into a cauldron of food scarcity and nuclear waste? No problem! Dogs love you forever and they never go through adolescence, so you'll save on therapy bills!
They're the best cuddle buddies, are easy to please with a solid ratio of belly rubs to chew toys, and greet you with the same level of enthusiasm every time you walk in the door. Doesn't that sound nice after a long day of everything?
Fair warning, dogs are a lot more dependent on you than cats for basics like food and peeing. They'll also act up if you don't spend enough time with them, so make sure you're ready for that kind of commitment and teach them good manners!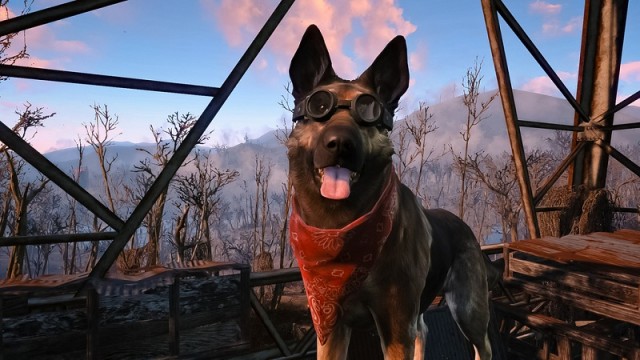 As an added bonus, dogs have been rated A+ by the Post-Apocalyptic Companion Society of America (PACSA), so if you need a buddy for the end of the world, plan ahead!
---
They might drive me insane every so often, but they always pay me back with love. And the world needs more love right now.
So whether you're a Misha person, a Lizzie person, or prefer tarantulas, I won't judge. Just find the fuzzy friend that's right for you.
Also if you decide to get a pet, please adopt. There are too many shelter animals in this world who'd love nothing more than to bring love and affection into an uncertain world, so do your homework and save a life. /soapbox
---
Do you have animals that make your 2017 better? Tweet me pictures @jawsthemusical_!